Skip to Content
Knowledgeable Dentistry for the Entire Family
Dental services should be easily accessible and performed by experienced and friendly dental professionals. At Creve Coeur Family Dental, we provide everything you need under the care of our dedicated team. You can visit our practice for general, emergency, and cosmetic dentistry, and our dentists can perform vital procedures, such as dental implants and root canals. We're even a noted resource for periodontal treatment and Invisalign® clear aligners. When we say we're a family dentist, we mean it. When under our care, you become a member of our family. We treat infants, teenagers, adults, and the elderly. Schedule an appointment for the whole family today.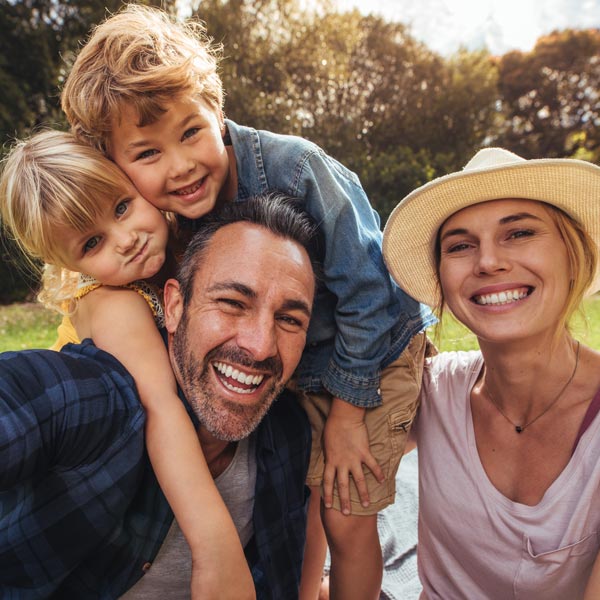 We Help Patients Achieve Brilliant Smiles
We've served our community for over 30 years. Along the way, we've helped our patients achieve the bright, healthy, and beaming smile they deserve. We believe a great smile is within reach of every patient. We use our state-of-the-art facility and experienced dentists and dental hygienists to guide you towards better dental health. The first step? Twice-yearly dental cleanings. These check-ups are vital because they allow our team to scrape plaque and tartar from your teeth and detect potential problems early. In addition to our general dentistry offerings, we offer:
Dental Crowns
Dental Bridges
Teeth Whitening
Veneers
Emergency treatment for abscesses and knocked out, broken, or chipped teeth
Our Dental Staff Works to Deliver Personalized Treatments
We eagerly await your appointment! We strive to provide dentistry in a comfortable environment. Our dentists understand the anxiety and fears many patients feel about dental procedures. But we can't emphasize enough the importance of receiving treatment. Fortunately, our dentists have not only amassed a wealth of knowledge about dental procedures and techniques. They've also learned how to set patients at ease, so the team can get to work treating them. Our dentist, Dr. Margaret R. Johnson, D.D.S., works hard to refine her practices and techniques so she can deliver personalized dental treatments.
Contact Us Today to Schedule an Appointment
The best way to prevent cavities, oral cancer, abscesses, tooth decay, or periodontal disease is through prevention. If it's been a while since your last dental cleaning, don't delay. Our talented team will clean your teeth and screen for cavities and oral cancer. Does one of your teeth hurt? Get in touch with us immediately. The sooner you do so, the less likely we have to take drastic action. No matter your situation, you can always rely on our practice to provide caring service. We offer generous pricing and painless scheduling.