Skip to Content
Comprehensive Teeth Cleanings at Creve Coeur Family Dental
We often dread visiting the dentist for our regular teeth cleanings. However, their importance can't be overstated. Dental cleanings are the main line of defense against tooth decay and other severe dental health issues. For residents of Peoria, IL and the surrounding areas, there's no better office for teeth cleanings than Creve Coeur Family Dental. Our team is ready and willing to provide you with the most comprehensive deep teeth cleaning modern dentistry has to offer. With decades of experience between our two dentists, you'll come away from your appointment with clean teeth and a renewed smile. Don't put off your next dental cleaning—learn more today!
Understanding the Teeth Cleaning Process
While dental cleanings are commonplace in general dentistry, many people don't know what steps really go into a comprehensive clean. In truth, a proper, deep clean consists of several steps your dentist at Creve Coeur Family Dental will complete. A typical dental cleaning happens as follows:
Physical Exam of the Mouth
Before we begin cleaning your teeth, we start with a complete physical exam of your mouth. Your Creve Coeur dental hygienist will use a mirror to evaluate your teeth and gums while looking for signs of periodontitis or other dental problems.
Removing Plaque
Now that it's time to start cleaning, your dental hygienist will use a scaler to scrape off any plaque or tartar buildup. If you have calculus on your teeth, here's where we'll remove that as well. Only your dentist can remove tartar, and the more tartar buildup, the longer this portion of the dental cleaning will last.
Toothpaste Application
Once there's no plaque or tartar to be found, we move on to cleaning with a gritty toothpaste. Your hygienist uses an electric brush to distribute the toothpaste and get rid of any tartar that may have been left behind. This produces a deep clean you can only get at the dentist's office!
Flossing
Next, your hygienist will use floss to remove any more stuck-on plaque from between your teeth. They'll be able to find hidden plaque you could easily miss at home, no matter how thoroughly you floss.
Rinsing
By this point in the teeth cleaning, nearly all the built-on plaque and tartar should be no more! As a final precaution to make sure it's gone, you'll be asked to rinse your mouth to remove any left-behind particles.
Fluoride Treatment
Before your dental hygienist sends you on your way, they'll use a fluoride treatment to provide extra protection to your teeth. This foamy gel is an effective defense against cavities between dental cleaning appointments. Fluoride might be applied in a variety of ways. Sometimes you'll be asked to bite down on a mouthpiece that covers your teeth, and other times your hygienist might paint the fluoride directly on your teeth. In any case, this treatment gives your teeth the best chance of staying healthy in the coming months.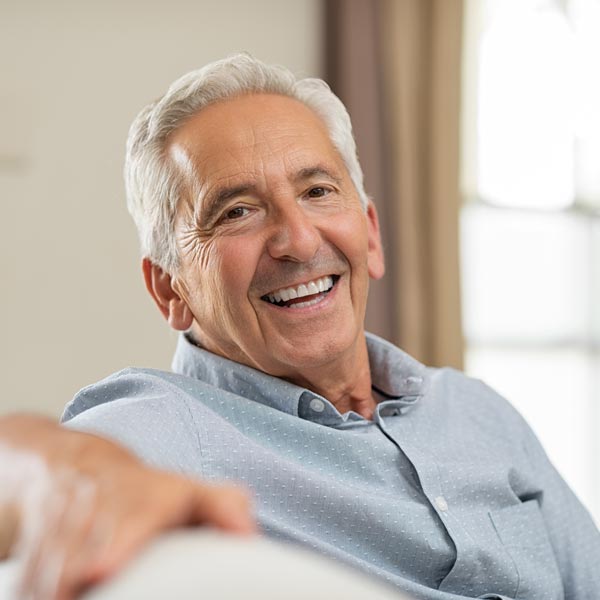 Why Is it Necessary to Keep Up with Regular Teeth Cleaning?
Bi-annual teeth cleanings are necessary for a plethora of reasons. Besides the unmatched, "clean" feeling you get after a visit to the dentist, you'll also receive the benefit of peace of mind. During the physical exam that precedes a dental cleaning, we'll screen for a variety of dental problems such as gum disease and even oral cancer. Catching these severe conditions early means a better chance of quick and hassle-free recovery. Dental cleanings are also a vital preventative step from ever developing serious conditions in the first place. Measures such as sealants, fluoride, and fillings all contribute to overall oral health.
Learning More About Home Care for Teeth and Gums
Visiting Creve Coeur Family Dental is also a great step to achieving proper home care. During a dental cleaning visit, we will educate you on the best ways to keep your teeth clean and give you recommendations on follow-up treatments. Our team suggests you brush your teeth twice daily and brush for at least three minutes total. We also strongly encourage the regular use of floss and quality toothbrushes and toothpaste. However, no degree of home dental care matches what we can accomplish in our office. For the deepest clean, you'll want to schedule a teeth cleaning at Creve Coeur Family Dental.
Make Your Next Teeth Cleaning Appointment Today
Whether you've kept up with bi-annual dental cleanings, or you haven't visited us in a while, Creve Coeur Family Dental is happy to have you. We believe dental health is one of the most important things you can invest in, and we want to help you. With our experienced team in Peoria, IL, you won't be made to feel ashamed of your current dental hygiene. We're here to help, not hurt! When it's time for treatment by a dental professional, give us a call and schedule an appointment. Reach out to our office by calling 309-698-0220 at your earliest convenience!