Skip to Content
Dental Fillings in Peoria, IL
Most of us have heard of dental fillings and other restorative measures for our teeth. However, it's a challenge to separate tooth fillings from the array of other options, including crowns, implants, inlays, and onlays. If you'd like to learn more about dental fillings or suspect you might need one, Creve Coeur Family Dental is the office to call. Whether you need a cavity filling or want to know about other types of dental fillings, our team in Peoria, IL is ready to assist. We offer a plethora of general dentistry services, including several restorative techniques. When you're looking for a dentist you can trust with your tooth cavity, look no further than Creve Coeur Family Dental.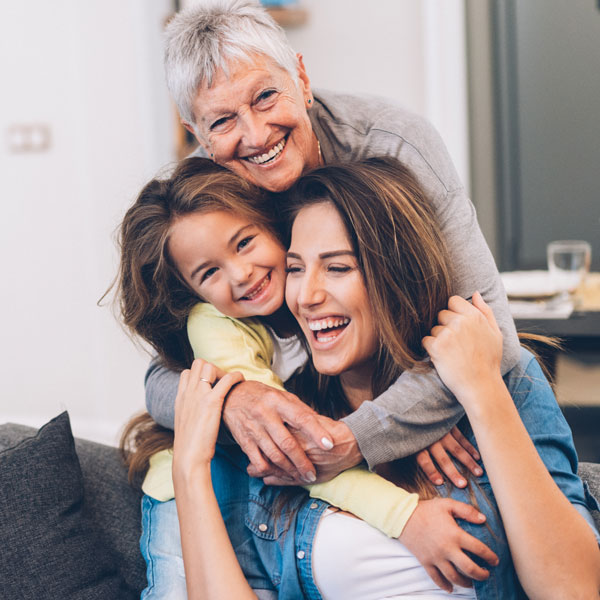 What Are Dental Fillings?
In short, a tooth filling is a strategy that dentists use to replace a decayed or missing part of a tooth. Your dentist will fill the empty area of a tooth with the tooth filling material of your choice. Once finished, dental fillings can have the look and function of natural teeth. After your visit to Creve Coeur Family Dental, it will be like you never had tooth decay in the first place!
What Are Dental Fillings Made Of?
Historically, dental fillings have been made from a broad range of materials, including gold and porcelain. However, some of these original materials have fallen out of favor to make room for more durable, natural-looking options. Today, the two most popular types of dental fillings are amalgam and composite. We know most patients don't know the distinction off the top of their head. Here's our quick guide to the advantages and disadvantages of each material:
Amalgam Fillings
Made mostly from silver, amalgam fillings are some of the most durable, lasting up to 15 years. Although they have increased strength, they still tend to cost less than other options. Unfortunately, these aren't tooth-colored fillings and might stick out alongside natural teeth. They're also more prone to fracture when in contact with hot or cold liquids.
Composite Fillings
Patients often choose composite fillings because they can closely match the natural color of your existing teeth. They bond to the remaining tooth structure without needing to remove more of the natural tooth. However, composite tooth fillings aren't as durable as amalgams, take longer to place, and cost almost double.
Reasons to Consider Tooth Fillings
Dental fillings are solutions for a variety of problems. Tooth cavities are among the most common reasons to schedule a dental filling. These are typically the result of tooth decay and come with pain or sensitivity in the mouth. Dental fillings are also useful for fixing broken or fractured teeth, whether they're the result of a fall or sports injury. Even if you just have a small hole in a tooth, fillings can repair your teeth back to normal. If you've lost a chunk of your tooth's structure, dental fillings may be a good choice as well. At Creve Coeur Family Dental, we recommend fillings for all these reasons, along with rectifying discolored teeth.
Learn the Difference Between Fillings, Crowns, and Implants
Although they serve similar purposes, dental fillings aren't interchangeable with crowns and implants. Fillings are useful for minor tooth cavities that haven't caused significant damage to an entire tooth. Crowns, on the other hand, fit over teeth that are badly decayed and might become even more damaged if left alone. Dental implants differ from both crowns and tooth fillings, acting as a full replacement for a damaged or missing tooth. Generally speaking, implants and crowns are used to restore major damage and decay, while fillings can take care of small cracks, cavities, and holes.
Schedule an Appointment for a Tooth Filling Today
Whether you want to learn how to tell if you have a cavity or simply need a filling, Creve Coeur Family Dental is here for you. Our team has become a staple of the Peoria, IL community, and we're excited to help you restore your smile. We understand that not everyone loves a trip to the dentist, but our quality service and compassionate demeanor is meant to give you peace of mind. If unexpected tooth pain or an accident have you suffering, give us a call and schedule an appointment. Reach out to our office by calling 309-698-0220 at your earliest convenience!