Skip to Content
The Advantages of Invisalign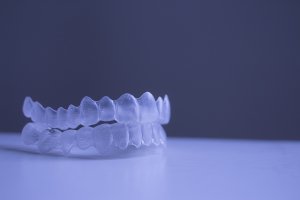 Invisalign braces are clear braces that are recommended by dentists and orthodontists for teenagers and adults who want to straighten their teeth. Just like traditional braces, Invisalign near Peoria works to fix problems with misaligned, overcrowded, or gapped teeth. However, Invisalign braces are entirely painless and almost completely invisible, making it easier than ever to achieve the smile you have always dreamed of without a highly-visible mouth full of metal. Keep reading to learn about just a few of the advantages of Invisalign.
Invisible Straightening
Invisalign uses invisible technology, which is one of the primary reasons adults and children alike decide on clear braces. Rather than worry about unsightly metal brackets, you will have a set of clear aligners that are nearly invisible to others. Your orthodontist fits the aligners, so they are completely customized. Invisalign is so subtle that many of your friends will be unable to tell that you have anything on your teeth. As your orthodontist will explain, new technologies have also made invisible braces more affordable than ever, so you can worry less about the cost of braces and focus more on your smile.
Painless Process
In orthodontics, many dentists report that patients often allow their crooked teeth to stay that way for fear of the pain caused by metal brackets. Invisalign braces are completely painless. Instead of having to clean around uncomfortable braces, you simply pop the invisible aligners out whenever you eat a meal and before brushing your teeth. With Invisalign, you can look forward to easy and pain-free straightening.
Increased Confidence
One of the biggest benefits of this cosmetic dentistry procedure is that your self-esteem will dramatically improve. If you suffer from misaligned or overcrowded teeth, you may feel insecure in social situations or even at work. Rather than continuing to cover your mouth with your hands when you smile, you will finally feel confident in any situation. After your treatment with Invisalign braces, you will look happier, younger, and healthier.