Skip to Content
A Look at Popular Cosmetic Dentistry Procedures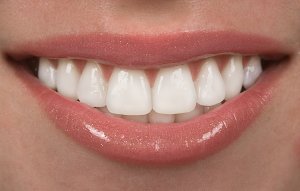 If you're suffering from dental problems that make you feel self-conscious or insecure, a dentist who specializes in cosmetic dentistry in Peoria can help. Cosmetic dentistry procedures can significantly improve the size, shape, color, and overall appearance of your teeth, helping you feel more confident and self-assured. Before visiting a dentist near you, take a look at some of the most popular cosmetic dentistry procedures available to you.
Professional Teeth Whitening Services
Professional teeth whitening services that are performed in your dentist's office are quick, long-lasting, natural-looking, and protect tooth enamel. At-home teeth whitening kits can severely damage tooth enamel, making your teeth susceptible to extreme sensitivity, tooth infections, cracks, and breaks. A professional teeth whitening procedure utilizes safe, effective gel that is carefully and safely applied to your teeth. The gel is then activated with a special light and can make your teeth shades whiter in just an hour. The results can last up to five months with proper maintenance and care.
Orthodontic Treatments
Braces or Invisalign aligners are the best forms of orthodontic treatment for anyone who believes he is suffering from bad teeth. Traditional braces will quickly transform crooked teeth into an even, beautiful smile in just 12 to 18 months. For adults who don't want traditional metal braces, Invisalign aligners are the perfect alternative. Invisalign aligners are comfortable, clear, flexible aligners that are custom-designed to fit over your teeth. They can be removed to allow you to eat and brush your teeth. Invisalign aligners require fewer visits to the dentist and offer very successful results.
Veneers and Cosmetic Bonding Procedures
Veneers are thin shells of porcelain that are custom-fabricated to fit over your natural teeth. They are used in cosmetic dentistry to improve the size, shape, and appearance of your natural teeth. Veneers can be tinted to a range of natural-looking tooth colors and can hide tooth imperfections. Cosmetic bonding procedures use tooth-colored composite resin to fill in gaps between teeth, making your smile look even, natural, and beautiful.