Skip to Content
What Are the Most Common Causes of Tooth Loss?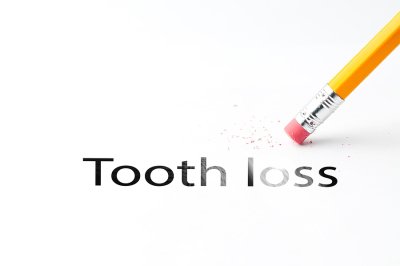 When it comes to general dentistry near Peoria, there are many causes of tooth loss. Fortunately, dentists can now use dental implants to permanently restore lost teeth. With dental implants, patients who are missing teeth can chew, talk, and smile just as they did when they had natural teeth. Additionally, crowns can almost perfectly replicate missing teeth. Meet with a dentist to learn more about your options for missing teeth. Keep reading to find out how serious trauma, dental disease, and congenital absence can lead to tooth loss.
Serious Trauma
If you have had a tooth knocked out or experienced another kind of trauma leading to tooth loss, your dentist has likely already suggested dental crowns or implants. While an injury or accident can cause tooth loss, the teeth can also fall out after internal injury to the tooth. For example, a fracture in the tooth's root may become infected years later, requiring tooth extraction. Other traumas include tumors in the mouth or jaw, which lead to bone and tooth loss.
Congenital Absence
Congenital absence is one common reason patients visit their dentists to deal with missing teeth. Congenital absence refers to a condition where a permanent tooth simply fails to come in after a baby tooth falls out. Dentists also see patients where a baby tooth remains in place and continues to function until it loses root support. In that case, tooth extraction is necessary. After that, dental implants, crowns, and other solutions can replace the missing tooth or teeth.
Dental Disease
The most common reason for tooth loss is periodontal disease, also known as gum disease. Gum disease is an infection of the gums that causes bone loss. When periodontal disease is left untreated by dentists, the teeth can fall out on their own. Teeth may also be deemed too compromised or decayed. At that point, dentists perform a tooth extraction. Serious cavities can also cause the teeth to fall out.