Skip to Content
Exploring Your Cosmetic Dentistry Treatment Options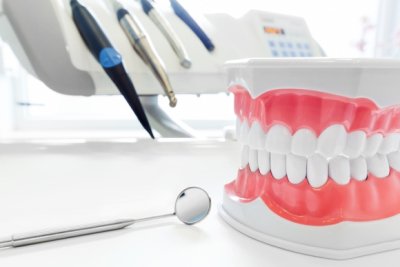 Your smile says a lot about you. Cosmetic dentistry in Peoria encompasses many treatments designed to improve a patient's appearance. Cosmetic dentistry can replace missing teeth, whiten teeth that have become dark or yellow, and straighten misaligned teeth. Popular procedures include teeth whitening, braces, and dental implants. Always consult directly with your dentists to determine your best course of treatment. Keep reading to learn more about your cosmetic dentistry treatment options.
Teeth Whitening
Teeth whitening is one of the fastest, easiest, and most affordable ways to look instantly younger. The teeth can become dark or yellow for many reasons, including as a natural part of the aging process. Teeth may also darken due to certain medications, internal tooth decay, or years of drinking coffee or smoking cigarettes. Fortunately, dentists can now whiten the teeth five to ten shades in just one visit to a dental office. Thanks to new developments in cosmetic dentistry, dentists can use much stronger bleaching solutions than those available over-the-counter. Teeth whitening is also completely painless.
Clear Braces
Invisalign is one of the most popular procedures in cosmetic dentistry today. Commonly referred to as a type of clear braces, Invisalign actually uses no metal at all to straighten teeth. Instead, patients use clear plastic aligners, which dentists switch out every two weeks. With Invisalign, your dentists can correct overlapping, gapped, or misaligned teeth. These braces are almost completely invisible, so you will be the only one who knows you are wearing them. Many people also prefer Invisalign because it eliminates the hassle of trying to clean teeth and gums around braces. Simply remove your aligners before eating or brushing your teeth.
Dental Implants
Dental implants are highly recommended for treating teeth that have been permanently lost due to trauma, tooth decay, or periodontal disease. This common general dentistry procedure involves placing tiny titanium screws in the gums. The screws fuse with your jawbone, creating permanent bases for dental crowns or a dental bridge.