Skip to Content
How to Take Care of Your Dental Implants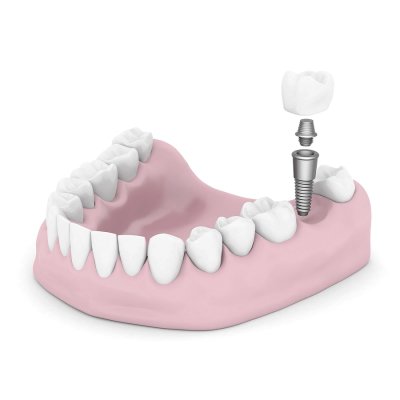 Dental implants are popular treatments for tooth loss that are long-lasting and easy to maintain. If your dentist near Peoria has treated you with dental implants after tooth extraction or to replace missing teeth, you may be wondering how to keep them in good condition. Dental implants are designed to be permanent restorations and with the right care, they can potentially offer you indefinite function.
Practice Good Oral Hygiene.
Once you've had dental implants installed in your mouth, properly caring for them begins with the understanding that they should be treated, in many ways, like your natural teeth. Maintaining your overall oral hygiene not only helps keep your remaining teeth attractive and healthy, but it also helps ensure that your dental implants remain in good condition and firmly in place. If you fail to regularly visit your dentist, as well as brush and floss your teeth daily, gum disease and other issues may take root in your mouth and lead to the deterioration of supportive tissues. When this occurs, your dental implant may loosen and fall out. This process can easily be avoided by adhering to your dentist's prescribed oral hygiene regimen and caring for your dental implants as if they were your original teeth.
Use Oral Hygiene Aids.
Your dentist may advise the use of several tools that can help you keep your dental implants in good shape. Manual or electric toothbrushes that have soft bristles are frequently recommended for the care of both dental implants and natural teeth. This is because medium and hard-bristled toothbrushes can damage the enamel on your teeth and the surfaces of your dental implant crowns. Your dentist may also suggest that you use a low abrasive toothpaste for the same reasons. Additionally, tartar-control toothpaste can help prevent plaque buildup on your teeth and dental implant crowns, thereby reducing your risk of gum disease. Extra measures that can keep your dental implants well-maintained include the use of antimicrobial mouth rinses and inter-dental brushes. Caring for your dental implants is a simple process that can help ensure their long-term function.