Skip to Content
Meet Dr. Michael J. Bentley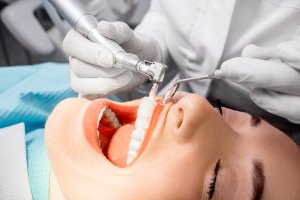 At Creve Coeur Family Dentistry, our talented team of dentists in Peoria has extensive training in general dentistry, family dentistry, cosmetic dentistry, and emergency dentistry. We offer comprehensive dental services that can prevent serious dental problems, as well as restore and repair bad teeth. Our dentists provide each patient with high-quality, personalized dental care that will protect and improve their beautiful smiles. Dr. Michael J. Bentley, one of the valued members of our dental team, is committed to promoting positive dental and overall health choices for his patients.
Dr. Bentley received his BA in Biology and his MS in Physiology from Southern Illinois University. He then went on to earn his DDS at Loyola University. Dr. Bentley has taken continuing education courses and has received extensive training in Invisalign orthodontics and nutrition, allowing him to provide patients with successful orthodontic intervention and holistic preventative dentistry.
Dr. Bentley maintains a professional membership with The Dawson Academy, which offers continuing education courses that allow dentists to evolve and grow with advances in dental care. He has vast experience with the state-of-the-art dental services that we offer at Creve Coeur.