Skip to Content
Dos and Don'ts for Maintaining Your Tooth Enamel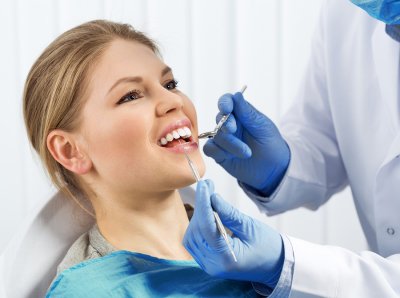 Protecting your tooth enamel is essential to maintaining a healthy smile and oral health. In addition to visiting your dentist in Peoria regularly, there are a few dos and don'ts that you should follow every day to protect your tooth enamel.
Do Consume Healthy Foods and Drinks
When you have a healthy diet, every part of your body benefits, including your teeth. By consuming a diet that is rich in proteins, vegetables, and fruits, you can protect your tooth enamel and prevent cavities. Drink milk and water to better protect your tooth enamel as well.
Don't Consume Sugary Foods and Drinks
In addition to eating healthily, refrain from consuming sodas, fruit juices, and candy. These harmful items, and many more, contribute to the bacteria buildup on your teeth. By avoiding these sugary and acidic foods and drinks, your tooth enamel will be protected, which will also help with your tooth whitening efforts.
Do Use Fluoride
Fluoride is a natural compound that forms a barrier of protection over tooth enamel. It can be found in unfiltered water, toothpaste, certain foods, and mouthwash. Fluoride is one of the best solutions for good dental health. Contact your dentist for recommendations regarding the right sources of fluoride.
Don't Over-Brush
You may think that the harder you brush, then the more bacteria will be removed. This is false, and the harder you brush may irreparably damage your tooth enamel. By over-brushing, you may actually remove parts of the enamel, creating a greater possibility that you suffer eventual periodontal disease.
Do Practice Good Oral Hygiene
The most crucial part of taking care of your teeth occurs every time you brush and floss. You must have a healthy and daily oral hygiene process. Brush your teeth, at least twice a day, for two minutes at a time, and floss once every single day.
Don't Miss Dental Checkups
To avoid potential cavities, root canal infections, and periodontal disease, do not miss your dental checkups. The dentist and hygienist use this time to examine your mouth and give your teeth a professional cleaning.