Skip to Content
The Process of Enhancing Your Smile with Invisalign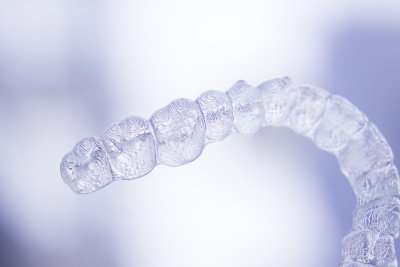 Similar to braces, Invisalign in Peoria is an orthodontic solution meant to straighten your teeth and correct your bite. Invisalign has become a popular orthodontic choice for adults and teens because it often offers a short treatment time and the aligners are made of clear plastic. If you are interested in enhancing your smile with Invisalign, continue reading for a look at the process.
Speak with Your Dentist
To receive proper Invisalign treatment, you must speak with your dentist. Your personal dentist may be a provider of Invisalign, or he may refer you to another expert. No matter who you see, you and your dental practitioner will discuss the reasons you want or need Invisalign. Depending on your concerns and the condition of your mouth, you may or may not be a candidate for Invisalign. Your dentist will discuss all of the options available to you.
Customize Your Treatment Plan
Once you have been approved for Invisalign treatment, your dentist will begin designing a treatment plan for you. Your dentist will take impressions and x-rays of your mouth and teeth to create a digital 3-D image. This image and the various impressions of your mouth will help your dentist design the plastic aligners and treatment plan just for you.
Wear Your Aligners
Soon you will receive custom-made plastic aligners that will slip over your teeth. You will have a series of aligners meant to be worn and changed out every two weeks throughout your treatment time. Unlike metal braces, you can maintain your daily oral hygiene, eat, and talk normally throughout the process. Be sure to wear your aligners as much as possible, though—about 20 to 22 hours a day.
Visit Your Dentist
Throughout your treatment, you will still meet with your dentist every four to six weeks. He will check up on the progress of your treatment. If there are any necessary adjustments, then your dentist will use these appointments to recommend different options. It is necessary to see your dentist regularly to ensure your oral hygiene is healthy as well.