Skip to Content
The Dental Veneer Treatment Process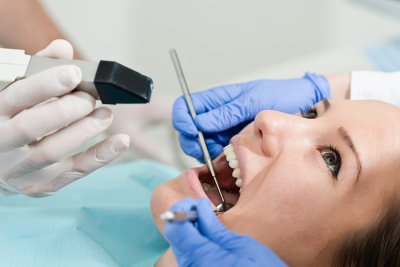 When considering cosmetic dentistry, you may think the only option is teeth whitening. However, you may wish to choose veneers near Peoria to renew the color or appearance of your teeth. Veneers are extremely thin dental restorations that typically cover the front teeth to mask areas that are discolored, chipped, or widely-gapped. Continue reading for a look at how your dental veneer treatment will go.
The Consultation
Your dentist will first consult with you to answer any questions you may have and suggest treatment options. Use this time to communicate exactly what you want out of your cosmetic procedure. For example, some patients may benefit from a teeth whitening session over receiving veneers. However, if you have severe teeth discoloration, gapped teeth, or chipped teeth, then your dentist may agree that veneers are the choice to restore your smile.
The Enamel Trimming
Due to their specific bonding procedure, veneers are a permanent form of cosmetic dentistry. The dentist will have to prepare your teeth for the veneers by shaving off a thin piece of your tooth enamel. This small layer, about ½ a millimeter, should be the size of your future veneers. You may or may not receive a local anesthetic for this procedure—that will be decided between you and your dentist. After the enamel has been trimmed, your dentist will make an impression of the affected teeth and send the molds to a laboratory. You may be fitted with temporary veneers or wait for the one to two weeks for the permanent veneers to arrive.
The Dental Bonding
Once the permanent veneers have come to the dental office, your dentist will ensure the color and size are correct. He will then clean and etch your teeth to create a roughened spot for the veneers to bond to. He will apply a special type of cement and place the veneer on the correct tooth. Finally, the dentist will use a special light to harden the cement and then make adjustments to the veneers as needed.