Skip to Content
Straight Talk About Dental Implant Treatment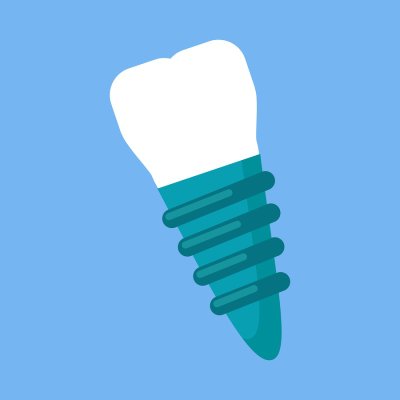 General dentistry practices in Peoria rely on dental implants to permanently restore missing teeth. Millions of Americans are missing at least one tooth, and many seniors are missing several or all of their teeth. Dental implants are titanium screws that act as permanent anchors for dental crowns or dental bridges. While dental implants are a popular procedure in cosmetic dentistry, they are not right for everyone. Read on for some straight talk about dental implant treatment to help you decide if it's the right choice for you.
Dental Implants Require Initial Surgery
The first thing patients should know about dental implants is that placing dental implants is a surgical procedure. With the dental implant procedure, your dentist will first place tiny screws under your healthy gum tissue. After a healing period, dentists place abutments on top of the screws. Your gums will again need to heal before prosthetic teeth are used to cover the dental implants. Each patient is different, so it is important to discuss your dental implant procedure with your dentist to have the most accurate idea of your procedure's time frame.
Implants Can Preserve Healthy Bone
Dental implants preserve your existing healthy jawbone and even stimulate new tissue growth. It is important to know that dental implants preserve bone tissue because keeping your jawbone structure is key to maintaining the best possible oral and overall health. Whether you are missing teeth due to periodontal disease or an accident, your jawbone will immediately begin to deteriorate in the open spaces in your mouth. Unfortunately, bone loss can cause your jawline to diminish in addition to causing other health complications.
Dental Implants Provide Permanent Solutions
Finally, dental implants are the only way you can permanently restore your smile after losing teeth. When it comes to replacing missing teeth, general dentistry does have other options. While choices like dentures may be best for some patients, they are removable and may require adjustments over time. Only dental implants look and function just like your natural teeth.