Skip to Content
How to Replace Multiple Teeth with Dental Implants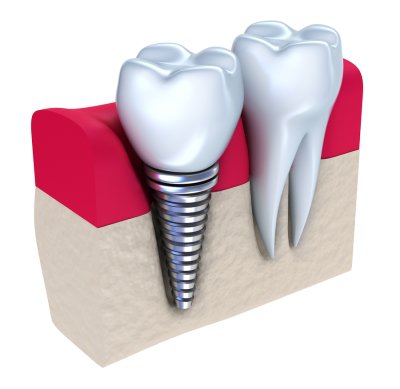 Dentists in Peoria offer a range of solutions for missing teeth. If you are missing multiple teeth, your dentist may recommend investing in dental implants capped with dental crowns. Alternatively, your dentist might suggest using a partial denture, or dental bridge. Both dental crowns and dental bridges can permanently restore teeth that have been lost due to injury, accident, decay, or periodontal disease. Keep reading to learn how a dentist can use dental implants to replace multiple missing teeth.
Essential Implants
The first step in replacing multiple missing teeth involves placing dental implants. Dental implants consist of tiny titanium screws that are surgically implanted beneath the gum line. A dental implant acts as the missing tooth root, fusing with a patient's jawbone to provide a permanent anchor. Dental implants are ideal for patients who have lost teeth because they help preserve the existing healthy jawbone. However, placing dental implants is a surgical procedure, and a patient will be required to go through a healing period before prosthetic teeth can be placed. Your dentist can evaluate your mouth to determine how many implants you will need and where they will need to be placed.
Individual Crowns
If you are missing just a few teeth or have several small gaps in your smile, your dentist may recommend covering dental implants with individual dental crowns. In that case, your dentist will place a dental implant to correspond with each missing tooth. Next, he or she will place abutments designed to connect the implant root to the crown. Finally, your dentist will cover each implant with a dental crown. A dental crown is a prosthetic device that looks, feels, and functions just like a natural tooth.
Partial Dentures
Your dentist may also suggest using partial dentures to restore your smile. Dentists often recommend partial dentures to patients who are missing several teeth in a row. Traditional partial dentures are removable. However, partial dentures that are anchored by dental implants will remain in the mouth permanently.