Skip to Content
Get the Truth About Root Canals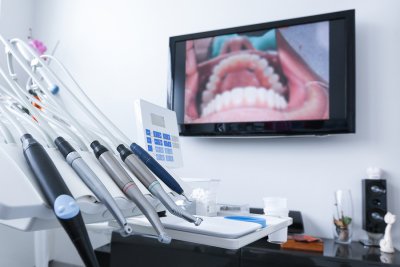 If your dentist has scheduled you for a root canal in Peoria, you may have some questions about the procedure. Root canals are a widely-used endodontic treatment about which there are several misconceptions. Here, you'll find information that may clarify your perception of root canal therapy.
Root Canals Are Not Particularly Uncomfortable Dental Procedures.
While it's common for people to associate dental treatments with discomfort and pain, the anesthetic and sedation options that are available today allow many procedures to be relatively comfortable. If you have a tooth that's in a condition that requires a root canal, you can expect the treatment to relieve you of your pain, rather than add to it. The root canal therapy experience can be compared to that of a standard dental filling procedure.
Root Canals Are Ideal Treatments for Many Dental Issues.
While it's easy to find information online that demonizes the use of root canal treatment, it should be said that these claims are not backed by today's science. Root canals are safe procedures that can treat a damaged, decayed, or infected tooth and prevent the need for extraction. When accompanied by a supportive restoration, root canals are an excellent treatment method for teeth that are cracked, chipped, have crown complications, suffer from severe decay, or are otherwise damaged and are inflamed or infected.
Root Canals Allow You to Save Your Natural Tooth.
A misconception held by some individuals is that tooth extraction followed by a dental implant is a better choice of treatment when compared to a root canal. It's vital to understand that tooth extraction is a highly traumatic procedure for your mouth and jaw, and not all patients are good candidates for a dental implant. Whatever the reason for your damaged tooth, saving it is always the best choice. While dental implants are considered by many to be the best option for replacing missing teeth, there is no treatment that can completely replicate the function of a natural tooth.