Skip to Content
How Long Will My Dental Implants Last?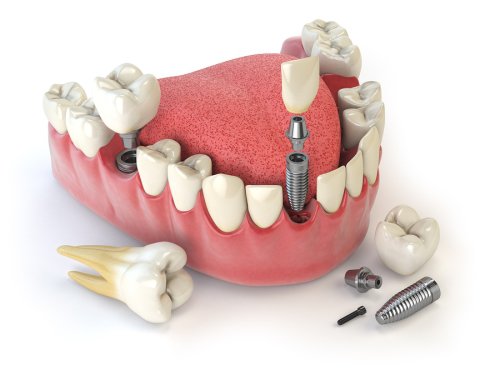 Dental implants have been a popular restoration in cosmetic dentistry in Peoria for several decades. They can replace one or more missing teeth by fusing with the jawbone and essentially becoming a permanent part of your mouth. Therefore, with proper care and attention, your dental implants could possibly last for your entire life.
When your dentist surgically implants the dental implants into your jawbone, they eventually fuse with the bone. As long as you maintain healthy gum function, by brushing and flossing daily, and a healthy bone structure, your implants could last as long as your bones and gums do. Typically, the dental crown or denture that covers the dental implant will fail years before the implant does. Crowns and dentures should last anywhere from 10 to 15 years, as long as you take proper care of them. In addition to maintaining a strong oral hygiene regimen, see your dentist regularly to maintain the function of your dental implants and your dental restorations.