Skip to Content
How to Protect Your Tooth Enamel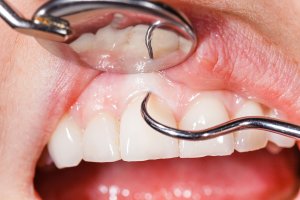 Your tooth enamel is charged with the responsibility of protecting your teeth, but it can only do so if you afford it the proper maintenance. Failing to protect your tooth enamel can result in bad teeth and tooth pain in Peoria as well as future restorations like dental implants. Fortunately there are many steps you can take to keep your tooth enamel healthy and functional. Keep reading if you are interested in finding out how to protect your tooth enamel.
Strengthen Enamel with Nutrition
One of the most critical factors when it comes to the health of your tooth enamel is your nutrition. If your diet is too heavy on sour candies and sweets, you might be making it difficult for your tooth enamel to survive. Bacteria create acids that attack your enamel, and sweet snacks can catalyze this process. Avoid any kinds of foods that will facilitate the creation of acids within the mouth. Consider switching out your standard orange juice for a version with less acid, and try to eliminate soda from your diet. You can combat acids with dairy products like cheese and milk. Be sure to drink plenty of water throughout the day to flush bacteria and acids from your mouth.
Practice Proper Dental Hygiene
The longer bacteria and acids remain exposed to your teeth, the more damage they can do to your enamel. This is one reason it is important to practice proper dental hygiene every single day. Brush your teeth twice each day and avoid snacking in between meals to keep your tooth enamel free of bacteria and food debris. It is also important to keep the appointments you make with your dentist and reap the benefits of routine professional cleanings.
Address Medical Conditions
A number of medical conditions that may seem irrelevant to your oral health can actually play a substantial role in the health of your tooth enamel. Seek treatment for conditions and disorders like alcoholism, bulimia, and any other diseases that cause you to vomit more frequently than normal. Addressing these conditions will improve your oral health as well as your general well being.