Skip to Content
Understanding the Dental Implant Procedure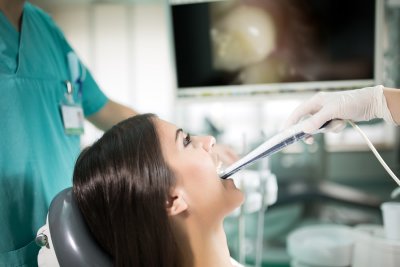 Missing one or more teeth detracts from the appearance of one's smile. Many people with missing teeth try to avoid smiling or laughing at all to prevent others from seeing their dental problems. But it is perhaps less commonly known that missing teeth can also affect your oral health. When you have a missing tooth, you're more likely to suffer from the loss of bone mass in your jawbone and the teeth adjacent to the gap can shift out of position. Your solution to tooth loss could be dental implants. Dental implants are a popular choice among dentistry patients in Peoria because they are permanently placed within the jawbone and because they look exactly like a natural tooth. In other words, getting an implant after tooth extraction can restore the look and function of your mouth.
Consultation
Before you undergo a dental implant procedure, you'll have a consultation with your family dentist. Your dentist may take X-rays to evaluate the density of your jawbone and determine whether there is sufficient bone mass to anchor the implant. You'll also review your medical history and discuss the treatment process. If you decide to go ahead with the dental implants, your dentist can make impressions of your teeth so that a laboratory can fabricate your custom-made dental crown.
Implant Placement
The dental implant process requires a series of office visits. Your first procedure will be implant placement. The dentist will thoroughly numb your mouth so that you won't feel any pain. He or she will then create an incision in the gum line and a hole in the underlying bone. This allows for the placement of the permanent implant post. Once the implant is in place, the gums are closed over the post. Then, you'll wait for several months while the area heals and the implant becomes firmly anchored into the jaw. The process of bone adhering to the implant is known as osseointegration.
Abutment and Crown Placement
After the implant has become firmly anchored in place, the dentist will re-expose the implant post beneath the gum line. Then, he or she places an abutment on top of the implant post. In some cases, patients need to return later for the final treatment. Other patients might immediately receive a dental crown once the abutment is placed. The dental crown is the white portion of the implant that looks just like a natural tooth.