Skip to Content
Parent's Guide to Braces for Children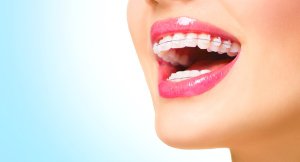 Misaligned or overcrowded teeth can be both unsightly and cause long-term dental health problems. These issues can often be prevented or improved through the use of braces. As a result, many parents seek braces in Peoria to set their children up for a lifetime of good oral health and beautiful smiles. This brief guide covers two of the most important aspects of getting braces for children, which will help you and your kids prepare for procedure and the responsibility of having braces.
The Treatment Procedure
The entire procedure usually takes between two and three years. During this time, you will need to schedule orthodontist visits every month or two. There are four distinct stages to the procedure. On your first visit, the dentist will take an X-ray and create a mold of your child's teeth to provide a baseline. If there is overcrowding, he or she may need to remove individual teeth. On the second visit, the dentist may place separators between molars to prepare the mouth. On your third visit, the braces will be attached to your child's teeth. Braces usually feature brackets or bands which are affixed to teeth, together with metal or tooth-colored wires to coax teeth into better alignment. On subsequent visits, the dentist may make adjustments to the braces. Finally, when treatment has been completed, the dentist will remove the braces, polish your child's teeth, and fit them with a set of retainers.
Side Effects and Aftercare
Your child will probably experience some pain and discomfort for the first week or so after the braces have been fitted, as well as for a few days after each adjustment. There can be a period of readjustment before your child becomes accustomed to the braces. Your child should avoid sugary beverages and hard foods during treatment. Your child will need to brush for at least five minutes after every meal or snack, as well as in the morning and at night. You will also need to make sure you visit your orthodontist regularly. With a little patience and care, you can help your child achieve straight, beautiful, healthy teeth.