Skip to Content
What to Expect from the Dental Implant Procedure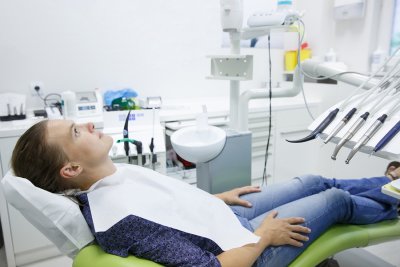 If you need dental implants in Peoria, your dentist may encourage you to get treatment! Following the extraction of a tooth, a dental implant is often used in place of the missing tooth. It is important to the overall structure of your mouth and surrounding teeth to have an implant in place of a missing tooth to prevent shifting in the gums. When getting a dental implant, you and your dentist will review the details of your procedure, this article will cover the basics of what to expect.
During the Implant Procedure
In many cases, the dental implant procedure is a two-part process. The first procedure is to place the implant itself. A dental implant is a metal, screw-like piece of dental equipment that is surgically placed into the gum. The success of the procedure is dependant upon osseointegration. Osseointegration is the process of the implant fusing together with the existing bone structure in your mouth. Once osseointegration is complete, the second procedure can be performed.
During the Abutment Procedure
The second part of the dental implant process is to place the abutment on top of the implant. The abutment is the portion of the implant that the dental crown will attach to. This procedure is less invasive than the placing of the implant itself. In some cases, it can even be done at the time of placing the implant.
After the Procedure
There are certain discomforts you will likely experience following each stage of the dental implant procedure, and these are typically associated with any dental procedure. People who have had dental implant surgery can expect to swell, bruising, and some pain. These symptoms generally go away after a few days and can be treated with over the counter painkillers. As the implant heals, your dentist will likely recommend avoiding chewing hard foods and will suggest eating soft foods until the implant heals and full functionality is restored.